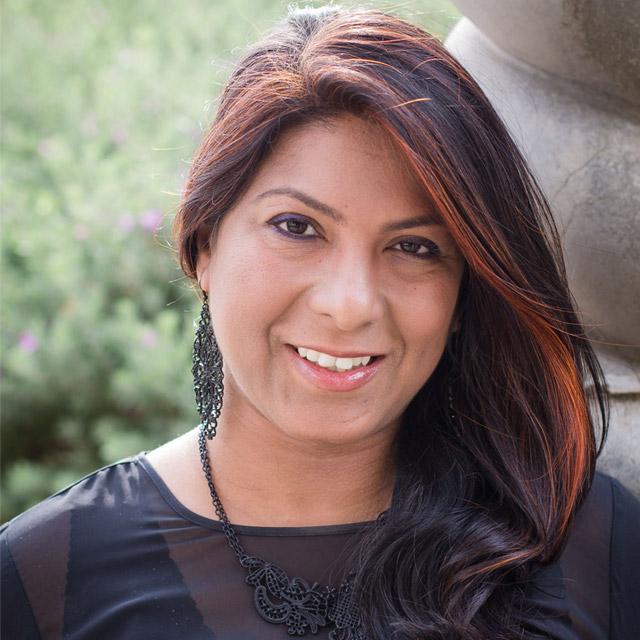 COUNSELING APPROACH AND AREAS OF PRACTICE
Sindhu's special areas of interest include grief, loss and trauma. At the beginning of her career she used play therapy to work with sexually abused children. Currently, her practice is focused on helping adults deal with a variety of issues including anxiety, depression, anger, PTSD and trauma. She uses a cognitive behavioral approach, internal family systems and EMDR in supporting her clients.
Sindhu is wife to Robert – her creative, engineer husband of eight years and mother to a smart and spirited six-year-old. She is a baking enthusiast as well as nature and animal lover.
Sindhu was born to missionary parents and grew up in a remote tribal village. Her unconventional childhood is reflected in her list of pets to include - an abandoned baby monkey, two parrots, a cage full of canaries, two dogs and two rabbits that never cease to multiply. Early childhood memories revolve around being gone from dawn to dusk, accompanying her tribal family as they took their cows across the hills to graze or keep them company as they watched over their paddy fields.
She hopes one day to retire in the countryside where she can enjoy being closer to nature and enjoy a farm full of animals.
Licensed Professional Counselor, TX #66842
Internship: Dallas Children's Advocacy Center, Dallas 2007-2010
M.A. in Biblical Counseling, Dallas Theological Seminary, 2009
MSW in Social Work from Nirmala Niketan, 2002